Eastimage protects children with practical actions and hearts
Views:5 Author:Lorna Publish Time: 2020-06-02 Origin:lorna@eastimage.com.cn
Yesterday was the most anticipated holiday for children. On this day, children may be able to fulfill their small wishes, but this June is very special. Due to the epidemic,kids have become a little bit different. What in their minds may be the same as ours, we all hope this epidemic can pass quickly, and we can go back to campus and play with friends.
Not only do adults understand that the most important thing now is to ensure their own safety, even children understand that they wear masks when they go out, go home and wash their hands frequently to prevent the virus from sneaking in.
What we can do is to resist all dangers before them. At the beginning of the outbreak, we began to deploy urgently to mobilize and speed up product development. We hope that our products can be used in schools, supermarkets, and crowded areas. To add a force, the human body temperature measurement that children cross over and over again guards them silently in an efficient, non-contact environment. With the existing technology, we can save their time and only need one body temperature measuring detection accurately detecting the situation of the entire school, and when the students who are outside missing their hometowns, on the way back, there will be security inspection machines from Eastimage to escort you, accurately detect items of varying degrees, using high-definition images can get a more intuitive understanding of the passengers' situation without letting go of any kind of fluke, which not only guarantees the safety of the journey, but also guarantees the peace of mind.
The children are the flowers of the motherland. We should escort them and let them go forward happily.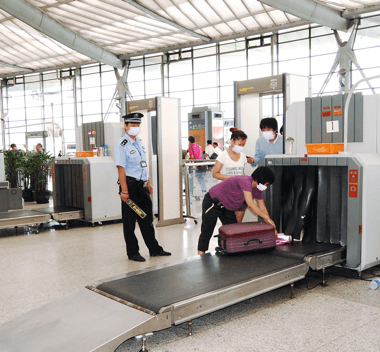 Any inquiry for this kind of new product please contact us by
E-mail: sales@eastimage.com.cn