Zambia Port Security Inspection
Views:21 Author:Eastimage Publish Time: 2021-06-04 Origin:Site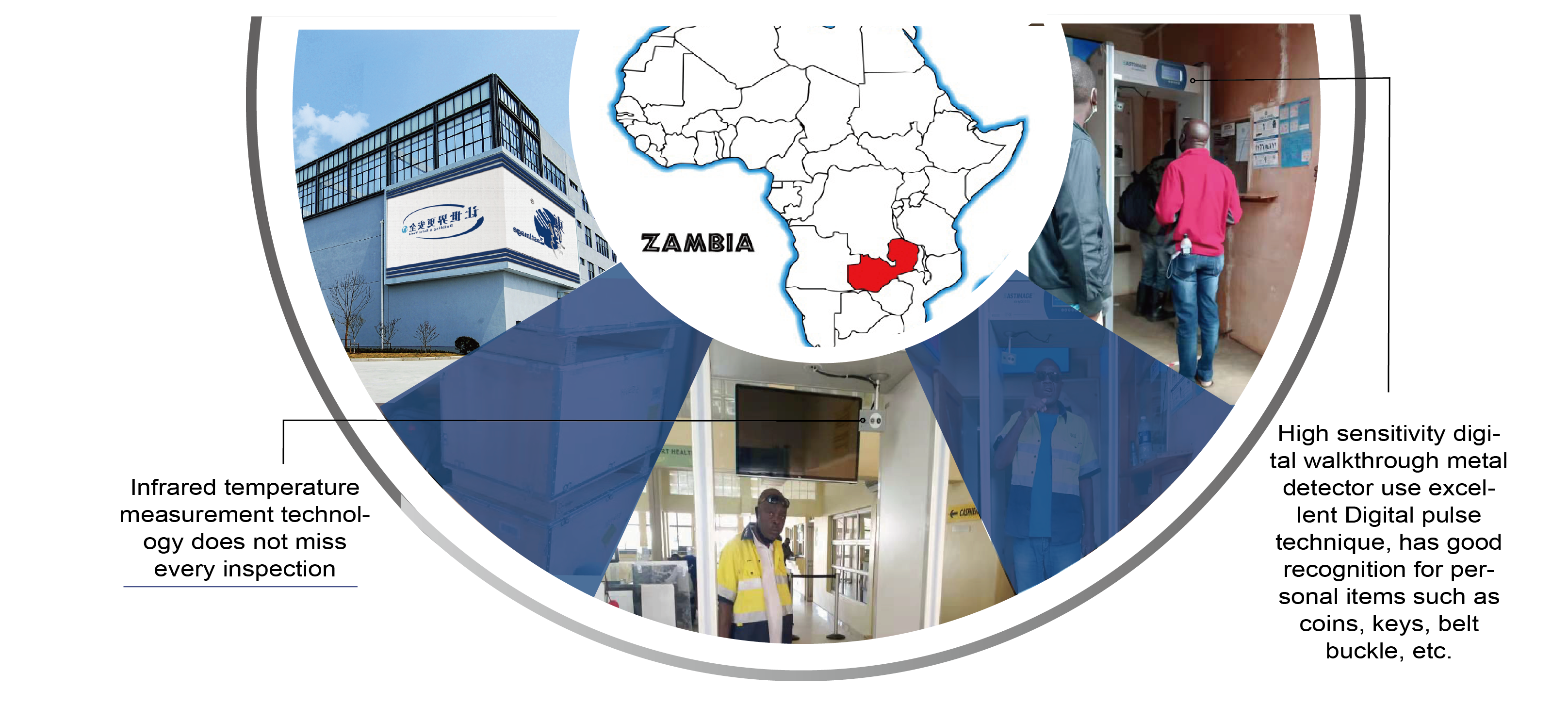 Shanghai Eastimage is very honored to conduct the installation of temperature measurement and security check equipment in the port of Zambia. We are also grateful to the customers for their active cooperation for the smooth cooperation. We will carry out all equipment maintenance and timely after - sales guidance and support later.
Temperature measuring equipment is still an important product needed for recent epidemic protection at home and abroad. As the first pass against the COVID - 19, Eastimage thermal measuring products with the rapid, intuitive, safe characteristics of infrared thermal imaging temperature measuring technology, play an important role in the station, subway, hospitals, schools and other places with large passenger flow. Long - distance non - contact temperature measurement mode can effectively avoid contact and infection, and ensure the health and safety of the public and staff. High measurement sensitivity supports real - time detection of high passenger flow to reduce the pressure of the staff.
Compared with the traditional temperature measuring equipment, Shanghai Eastimage infrared thermal imaging temperature measuring products with the advantages of "high sensitivity, large area, multi - target, long distance" and other advantages, to effectively meet the needs of epidemic prevention and control.
As a high - tech enterprise, we will also do our best to build a solid line of defense with the means of science and technology, provide a strong guarantee for curbing the spread of the epidemic and contribute to the safety of the people of the world.